50,000+ companies run
QB Online to grow their businesses
Online Accounting software | QuickBooks Online | Africa
Tailor made, for your business.
Organize your finances all in one place using QuickBooks Desktop Premier Plus—now with up to 38% faster* performance speeds.
To learn more, call; +256 75 8QBOOKS (72 6657)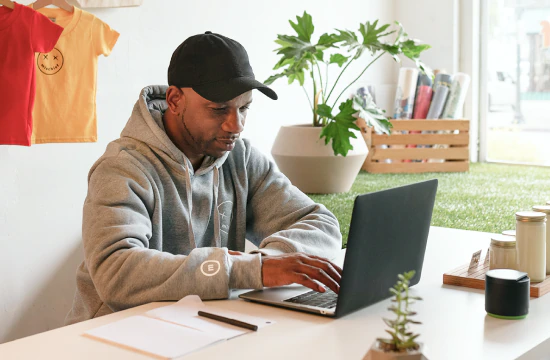 Fulfill the industry-specific needs of your business



QuickBooks gives your business, be it in services or support, construction, retail or hospitality, the tools to keep pace with Africa's growing economy.

Run your business on your terms
There's a QuickBooks for every business
Desktop System Requirements
System and browser requirements
Windows 8.1 or Windows 10 update/version supported by Microsoft
Windows Server 2012 (or R2), 2016, or 2019
2.4 GHz processor
8 GB of RAM for 64-bit application
2.5 GB disk space recommended (additional space required for data files)
4x DVD-ROM drive (unless user is downloading from Intuit server)
Plus and Enterprise subscriptions, payroll and online features require Internet access
QuickBooks Desktop mobile app requires an active Plus or Enterprise subscription. Must be installed on a camera-enabled mobile device using Android 5.0 or iOS 12 or later
Product registration required
Optimized for 1280×1024 screen resolution or higher. Supports one Workstation Monitor, plus up to 2 extended monitors. Optimized for Default DPI settings.
Internet Explorer 11
Integration with other software
Microsoft Word and Excel integration requires Office 2013-2019, or Microsoft 365 (32 and 64 bit)
E-mail Estimates, Invoices and other forms with Microsoft Outlook 2013-2019, Microsoft 365, Gmail,TM and Outlook.com,® other SMTP-supporting e-mail clients. Integration with QuickBooks POS 19.0
Transfer data from Quicken 2016-2021, QuickBooks Mac 2016-2022, Microsoft Excel 2013-2019, or Microsoft 365 (32 or 64 bit)
Join 4.5 million customers globally using QuickBooks
QuickBooks has always been our "go too". We work with refugees and for 10 years and we would not have made it without paying thousands more a month for an extra employee!
IAS South Sudan

I'm a bookkeeper and I found this to be an excellent platform, easy to use for clients and bookkeepers. Easy to upload documents remotely by the client as well.

AgriNet Uganda

I have played with this app for all of 3 minutes and I absolutely love it! Is there anything that it can't do? What would have taken me hours of stress to formula in a spreadsheet, I now have in the palm of my hands!

Rima (EA) Ltd