Financial, Accounting and Enterprise Solution Experts
Amazing Employees deserve Amazing Software
Odoo Point of Sale.
Helping companies with our industry-leading Enterprise Solutions, CRM solutions and ICT solutions. In the last 11 years, we've served over 200+ clients all over East Africa to handle complex operations and grow their businesses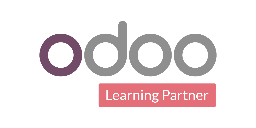 Previous
Next
Modules for Production Operations Manufacturing
All the manufacturing operation management of your company will be controlled and managed from this module.


Maintenance
The equipment maintenance both the preventive as well as faulty maintenance operations are conducted with the help of this module . Repairs
The repair operations of the faulty products which are caused during the manufacturing operations will be conducted over here. PLM
The product life cycle management operations such as planning, and crafting the manufacturing process will be run over here.

Run complete production operations of your manufacturing unit effectively from the initial stages of planning to the deployment of the completed products to the inventory. The dedicated manufacturing module along with the associated modules will help you to manage the production operations of the various products. Furthermore, you can do the planning aspects on the manufacturing operations involving the engineering side of it with the integration with advanced external or third pastry tools of operation.
Modernized Manufacturing Process
All from a single platform Dedicated Work Center Overview
A complete informational menu on the work center operations of the manufacturing process
Workstation Classification.
Plan work orders directly
Dedicated work center reports
Overall equipment effectiveness Planning Operations
Plan your manufacturing and production operations for complete effectiveness in operations
Master Production Window
Plan by production
Master Production Window
Plan by production
What is MRP in Odoo? Is Odoo good for Manufacturing?
Odoo MRP stands for the dedicated tool available in the platform for the Material Requirements and planning suitable for the production industry. Moreover, with dedicated tools as such, Odoo Manufacturing will cater to all the production operational requirements of a company and is the best tool available in the market today.
Product Lifecycle Management (PLM)
Plan your operations on the engineering aspects Documents module to store the engineering drawings
Attach drawings to the bill of materials Work sheep for operations By product Management
Dedicated Maintenance Module
Run your manufacturing equipment as well as the company equipment maintenance with the dedicated maintenance management module
Run preventive and predictive maintenance Scheduled maintenance operations
Automate preventive maintenance schedule Generate maintenance request Quality Management for modernized operations
Enhance your product quality management operations with the dedicated quality management module.
Well crafted quality control points Custom quality checks and alerts Create quality teams
RBM Odoo fields of Expertise
See what Odoo 15 can do for your business.



To be successful your content needs to be useful to your readers.