Mobile App Development
Transform your idea into a game changing mobile experience with top notch mobile app development services. Mobile app development focus to create apps, that are intuitive and accessible. In addition, mobile apps also leverage to deliver multi-channel and omnichannel experience to their users. Our mobile app development has a set of advanced features that delivers the finest user experience.
THE WORLD'S TOP BRANDS TRUST US

Scale your business with right engaging mobile apps
Mobile app development incorporates leading edge technologies and innovations into your eCommerce website. It helps to let you know how to accelerate your eCommerce business. So, we can say that having a mobile application will exponentially boost the return of your investment. For the small scale businesses, this means big bickies! For enterprises, eCommerce mobile apps are simply the best way to boost productivity and profits.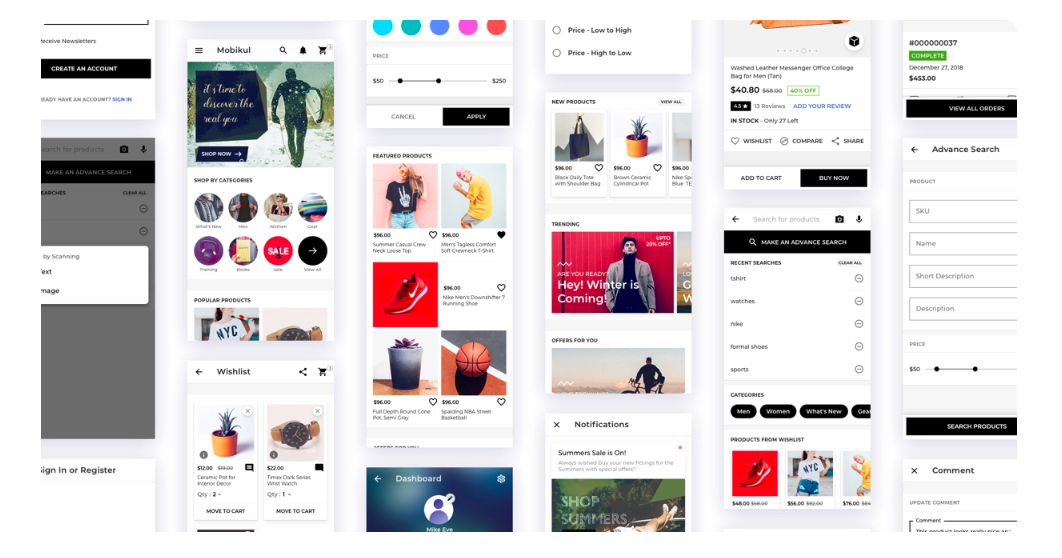 Target Potential Users
A truly effective user centric approach that comes from knowing your target audience. If you have a product to sell or a service to offer, then you have to know who your target audience is.


Deliver high performance
One of the biggest predictors of mobile app success is its performance. It is one of the factors of mobile app quality that has to do with how the app will behave when experiencing certain load sizes. Push quick updates
Frequently upgrade targets performance issues. Updated apps address all the non-security related bugs, which makes them less susceptible to crashing which helps you to stand out from the crowd.


Increase brand exposure
Sending a well considered, relevant, and appropriate notification to your users will increase brand exposure. It helps you to re-target and re-engage your users. Bring trust and loyalty
Integrated security and scalability features will efficiently handle more and more requests. Above all, it pushes the trust and loyalty of app users. Also, caters to your ability to maintain the app.


Ensure delightful experience
Redefine the way of assisting developing a strong connection with potential customers. Your company feels more real to users. A unique and engaging user experience is enough to benefit them in one way or else.

Why choose RBM to build a mobile application for your business?
RBM has 11+ years of experience in building next generation native and cross-platform mobile apps. We have collectively published more than 20 apps on the Play Store and App Store. Also, we are a top mobile app development agency worldwide and working for the top brands across the globe. Our mobile applications are already holding the popularity of businesses and public platforms. Your need is our success, your vision of our innovation and when it blends with our creativity and innovation, then a RBM mobile application is born.
Our services include Android and iOS app development, cross-platform app development, UI and UX consulting, and many more.
Android App Development
Choosing a development approach is subjective and requires consideration as per the desired user experience, resources, app features, and project timeline. You don't need any coding experience to start making your own. We are a team of top-notch full stack android developers that has great hands-on experience with Android app development tools and framework. We build native Android applications on Kotlin and Java languages. Apart from this Dart and React Native is also used for Android app development. iOS App Development
We turn ideas into reality and have created more than 200 iOS apps. Our team follow standard industry practices for the iOS app development process. When it comes to creating innovation, iOS has always played a crucial role in promoting dynamic and inspiring ideas through its development processes. We create isolated and framework dependent software that relies upon a different set of web and mobile technologies for providing top-rate features. The native iOS applications are built on Objective C and Swift. Flutter and React Native is also used for iOS app development.


Cross-platform mobile App development
The software companies in the markets render innumerable ways to develop an application for mobile phones. The reason behind the cross-platform app development is, a single application will work on multiple platforms. By the cross-platform app development, we not only provide the top class features but also saves time and cost of implementation for the customer as well as for the developer. Flutter and React Native is the most popular programming languages. These are used to trans-pile the single code base to the respective native apps like iOS and Android.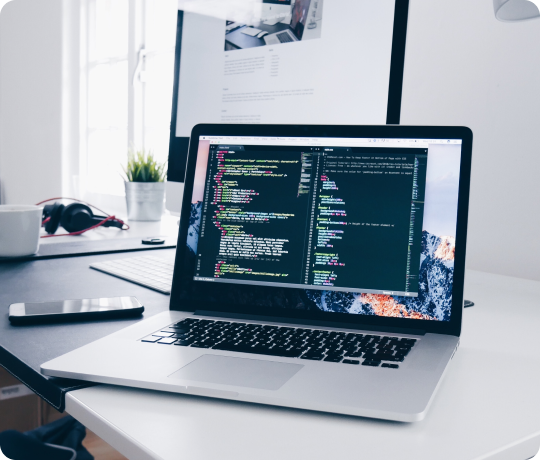 We deal in top technologies to bring maximum value to your business.
Although many open source tools and technologies are for web development such as LAMP (Linux, Apache, MySQL, PHP) stack, WYSIWYG editors, CMS (Content Management System) like WordPress, Microsoft Visual Studio. But you still require the professional knowledge and expertise of HTML, CSS, JavaScript, and should also know some basic programming languages to work with.


Magento

OpenCart WooCommerce

Odoo


Shopware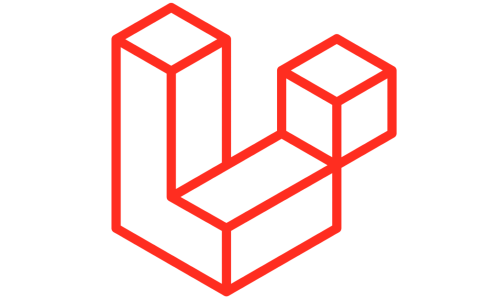 Laravel
Hire on-demand project developers and turn your dream into reality